Fresnel lenses are designed to refract light, taking light from a relatively "small" but concentrated source, columinating the light into a beam that can be sent out for 20 miles or more across the ocean in the case of some 1st order Fresnel lenses. When these same lenses are on display, they produce an extraordinary light show when light from a source outside of the lens passes through the myriad of prisms that comprise the lens (over 1,000 for a 1st order lens!).
I spoke at an international scientific meeting earlier this week in Daytona Beach, Florida, 11 miles up the coast from the Ponce de Leon inlet lighthouse and the beautiful collection of Fresnel lenses from 1st to 5th order on display there. Could I resist spending as much spare time as I could away from the meeting and down there with my cameras? Duh... what do you think?
Here's one shot out of dozens that I took into the 1st order lens on display at Ponce de Leon inlet. This lens happens to be the one from the Cape Canaveral lighthouse that was removed when shuttle take offs began to damage it from the vibration during lift off.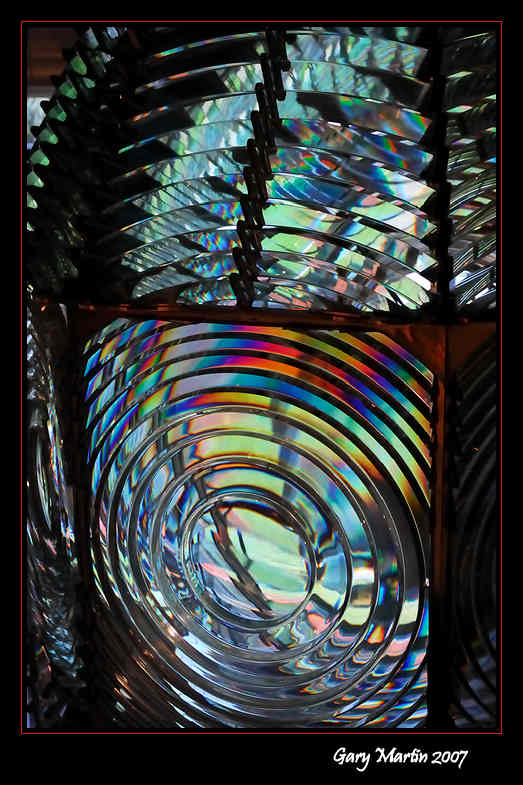 The color hasn't been adjusted, but I was under exposing intentionally by from -1.0 to -1.7 EV to enhance the color of the refractions.
The composite below is assembled from segments of more than 20 images of the rotating Cape Canaveral 1st order Fresenel lens on display at the Ponce de Leon inlet lighthouse complex.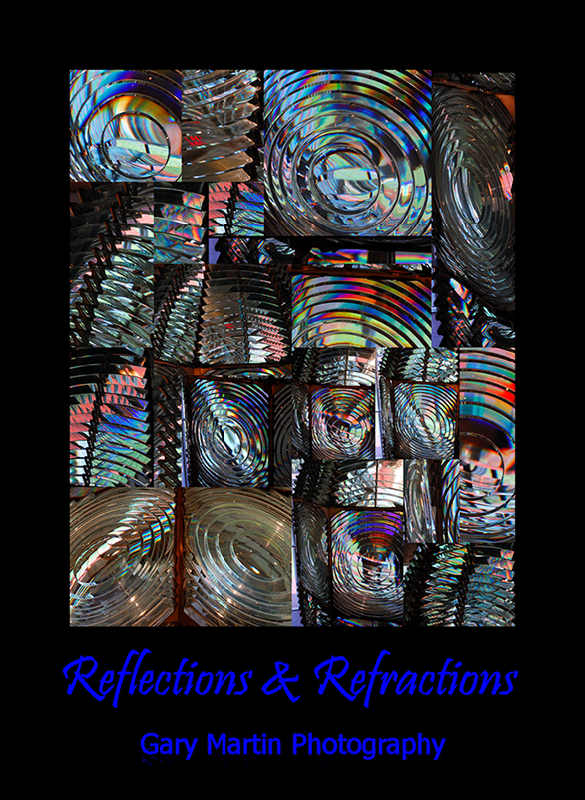 For those of you with small monitors who have to scroll, my apologies, but there's only so far you can shrink something down... the original was sized at 16x20 inches at 300 dpi.