Some of you may have seen a comment that Leah made on one of Mike's threads about me being off in Nova Scotia...
While I'm not fond of NYC at all personally, it is convenient when you feel the need to get on a big white ship and float around the Atlantic for a few days. You go to the cruise terminal and get on! No flying to anywhere!
At any rate, we went from NYC to St John's, NB and then around to Halifax, NS and back home. Sailing down the Hudson gives you an interesting perspective on a rather large number of lighthouses, not to mention the Verrazanno Narrows bridge which you sail under on the way out and back. I was amazed at how tall the stack was on the ship... we only cleared the bottom of the bridge by about 10-15 feet and if you've ever driven across that bridge, that puppy is way up there!!! I was on deck 10 when the image blow was shot looking straight up with a fisheye.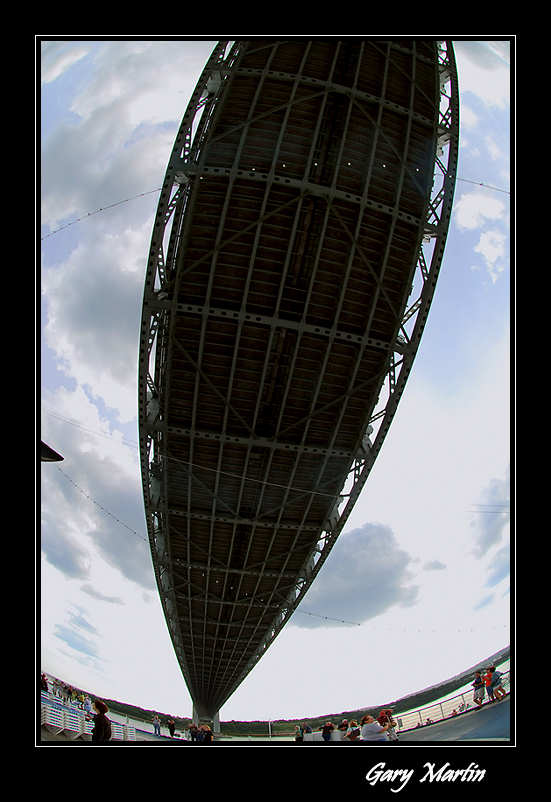 From this perspective, I guess you could say that the bridge really does "narrow"
more later... I'm on vacation