I guess the subject line about says it. I got an e-mail that I followed up on and then a telephone call a few weeks ago from the graphics designer at a magazine I had never heard of,
Casino Connection
, out of Atlantic City, NJ. They were doing an article titled, "Guiding Lights: Exploring the lighthouses of the Jersey Shore" and wanted to use one of my images of the Absecon lighthouse in Atlantic City as a cover shot and a number of others to photo illustrate the article. The resulting cover is below and the article ended up five pages with a number of my photos in it.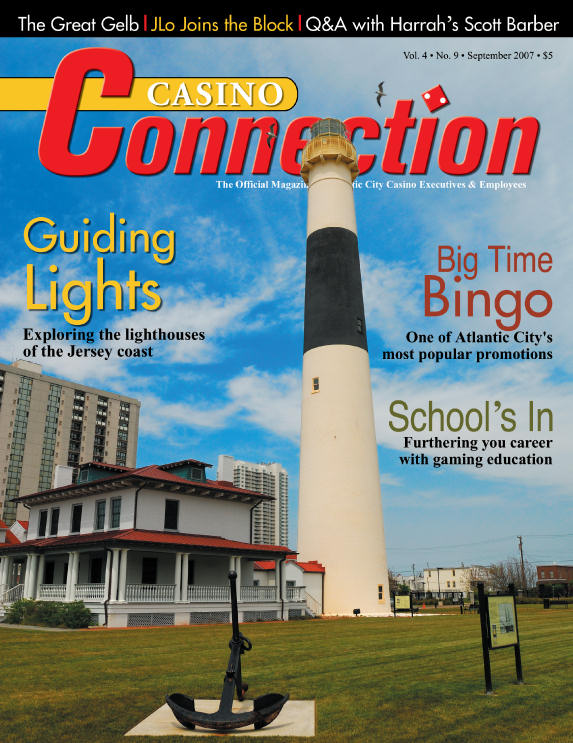 To say that I was surprised when this one came at me
via
the e-mail link on my website would be an understatement. But, why not? I guess the one thing I would say to those of you who have websites is that making it easy for people to contact you about photo usage, buying prints,
etc. via
and e-mail link is probably a very good idea.