While Hersh has been out braving the frozen beaches at St Joe, some of us have wandered farther away...
...and have been shooting barefoot in shorts and a t-shirt
This shot is one taken of El Morro, the fort that guards the entrance to San Juan harbor built in the 1600's with the lighthouse atop the battlements, from a mile or two off shore, which is probably a view from the sea that most who visit the light don't get to see. The shot was taken a few minutes after sunrise last week.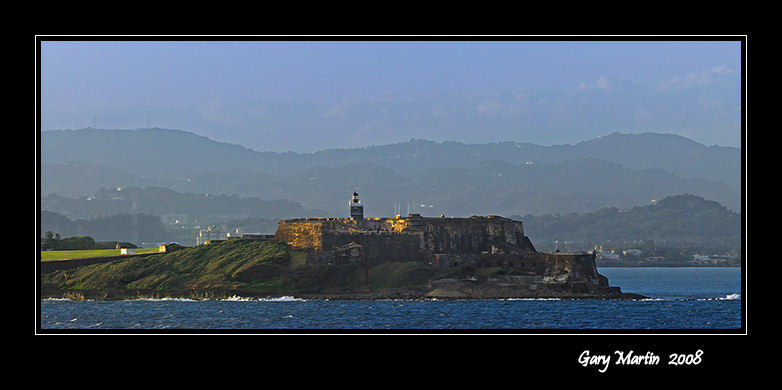 Shot from closer at 200 mm leaving San Juan harbor...