Wonderful photograph subjects frequently present themselves, if you're on the lookout for them and receptive, when you're going to visit a lighthouse somewhere. Waiting for the ferry to return to the mainland from Bald Head Island last month, I was watching reflections of a slender white mast on a sailboat and the green pilings of the marina on the water. There was enough of a breeze that the surface never became glass-smooth, but the reflection was still well worth shooting.
The same can be said for the close-up of the weathered piling green from pressure treating and red from the rusting bolts joining it to others. Actually, this image was shot with an 80-200 f/2.8 Nikkor lens, the telephoto used to allow me to crop to what I wanted in the composition.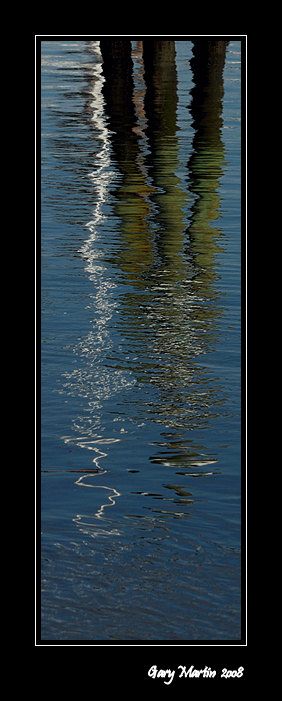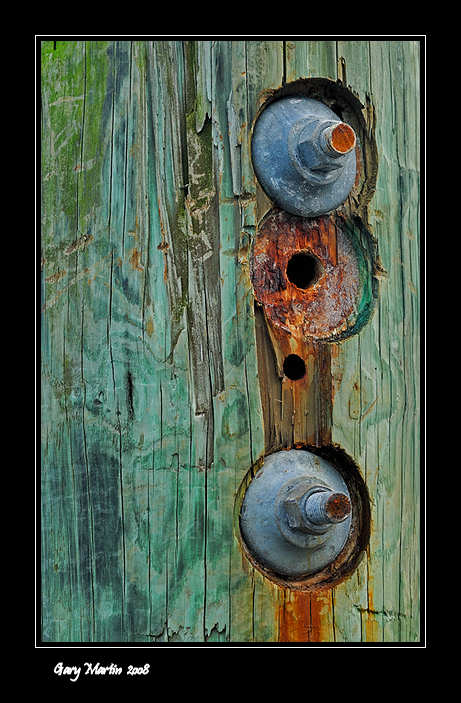 Walking around the grounds at Bald Head Island, behind the church you can also see the remains of an elevated boardwalk across the marshy area along open water that is only just barely visible as a hint of blue between the grasses. The rough texture of the dilapidated boardwalk, and the hues of the grasses made what I thought was an interesting composition.