We haven't done a thread on here in quite a while for folks to contribute images along some theme. Seems a good time to do it again as we're into the summer season and hopefully some of us are getting out to photograph lighthouses somewhere...
For a theme, I'm suggesting
Ships and Lighthouses
. There are a lot of places to watch various types of shipping passing lighthouses both on the Great Lakes and along the Atlantic Coast, as well as a few ports on the west coast like Point Bonita which sits at the mouth of the San Francisco Bay. And I'm certain that I'm not the only boat nerd among us... c'mon Hersh, I know a dyed in the wool boat nerd like you has got some as well... as I'm sure so do others among us.
To start it off, the shot below of the freighter Alpena was shot from atop the dunes in Tiscornia Park coming into St Joseph's Black River channel on September 10th, 2001 the day before the horrific events in NYC the following morning. I was on vacation that week for a week of photography along the shore of Lake Michigan.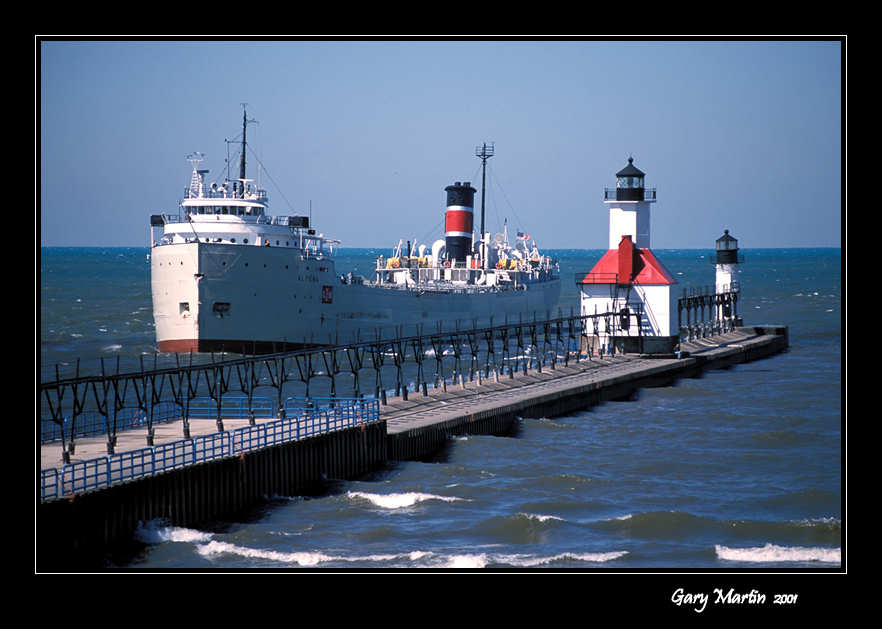 This second shot is of the self-unloading barge the McKee Sons pushed by the tug Intrepid, whose superstructure is visible between the inner and outer St Joe north pier lights entering the channel on a rough November day in 2003. This was shot off the beach right at the water line. Not somewhere that I generally photograph from, but in this case I liked the perspective it gave to the waves, the lighthouses, and the ship.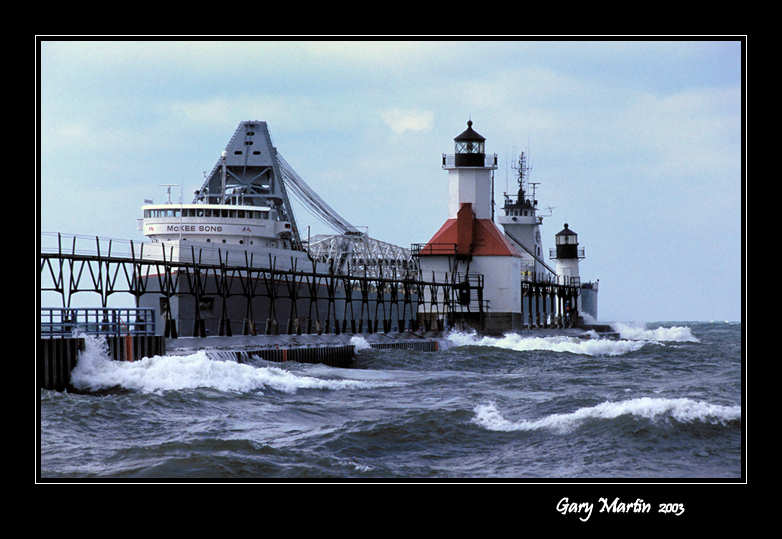 Hopefully some of you will start contributing to this thread and we'll have a growing album of
Ships and Lighthouses
here on lh.net over the summer.