Here are some shot from inside of the lantern room of the Absecon Lighthouse in Atlantic City, NJ. These first few were shot with a 10.5 mm fisheye. The first one is what the fisheye actually sees... the black areas have nothing recorded in them on the sensor by the lens.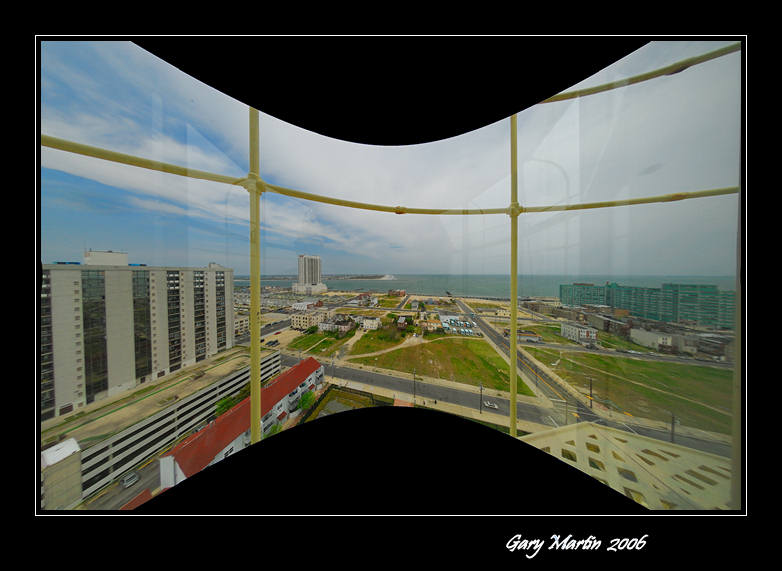 Using software to straighten things out gives you the following pano...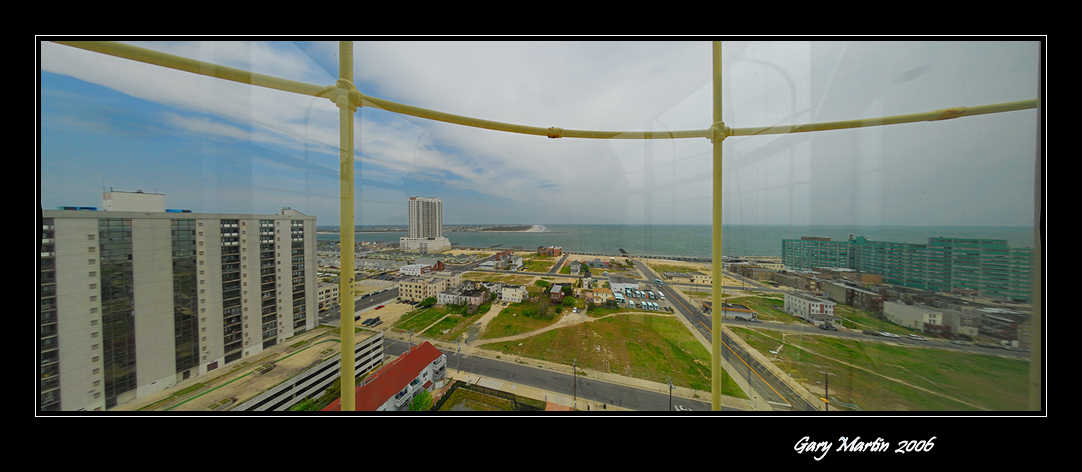 Or correcting things to a full frame format with software gives you...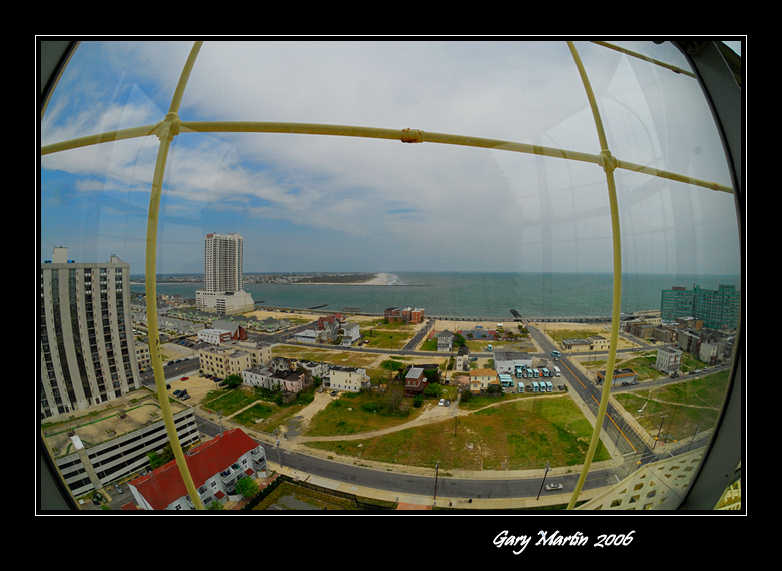 Looking southeast toward the Atlantic Ocean with a normal lens past the Fresnel...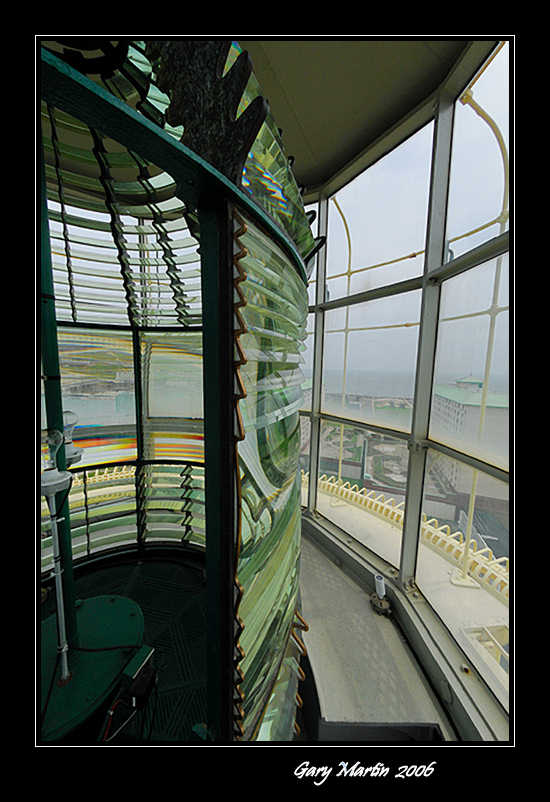 And finally the entire Fresnel lens using a 14 mm f/2.8 rectilinear corrected ultra wide on film...