This first shot is the Sambro Island lens, which is now on display in Halifax in the Atlantic Maritime Museum. The lens is a beautiful four panel bullseye.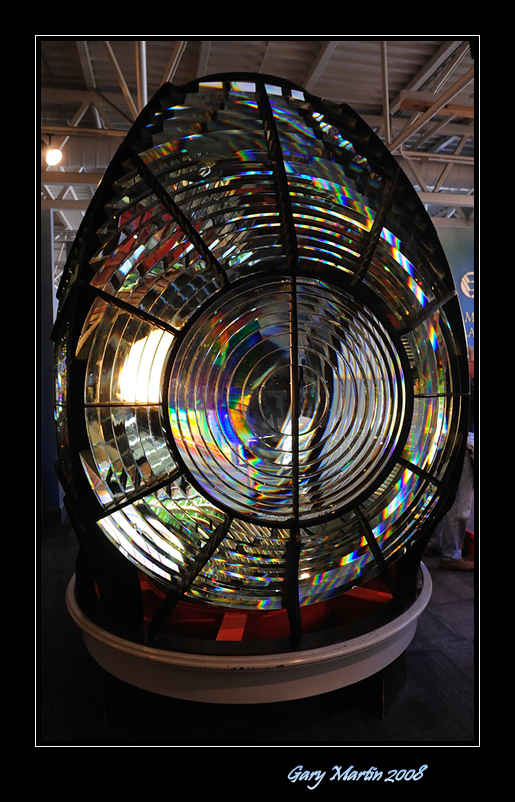 The question becomes one of how to convey that there are four panels to the lens in a photograph. One alternative is a fisheye perspective shooting up through the vertical axis of the lens.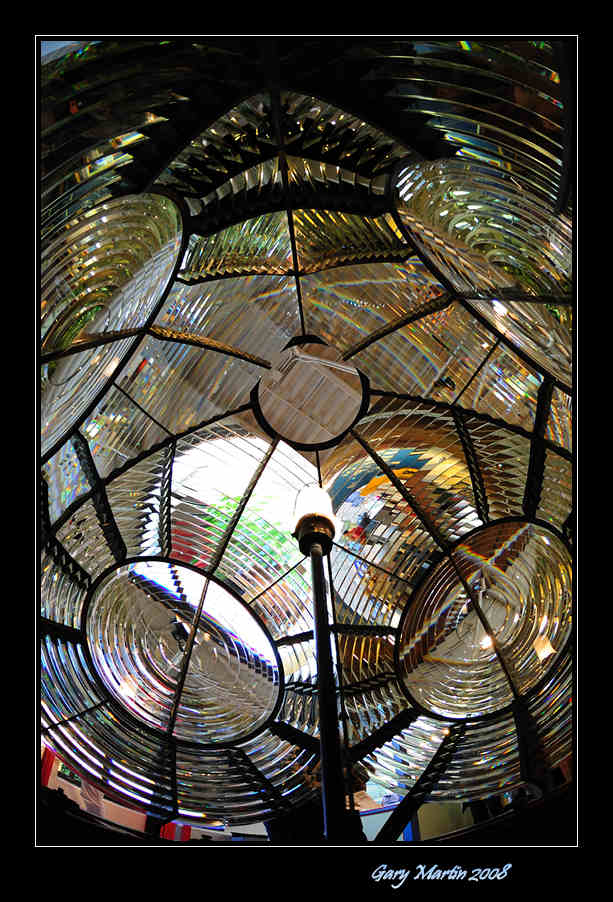 I got some strange looks from passers-by and one museum staff member who wandered by when I was shooting this but I didn't get tossed out of the museum for my trouble... The four bullseye panels converge at the top of the lens at the ring which is open with a view of the not so interesting ceiling of the museum.
I shot a ton of images of this lens. I'll post more when I get around to it for those who have never seen the lens.