Below is a photo mosaic of lighthouses in Ohio.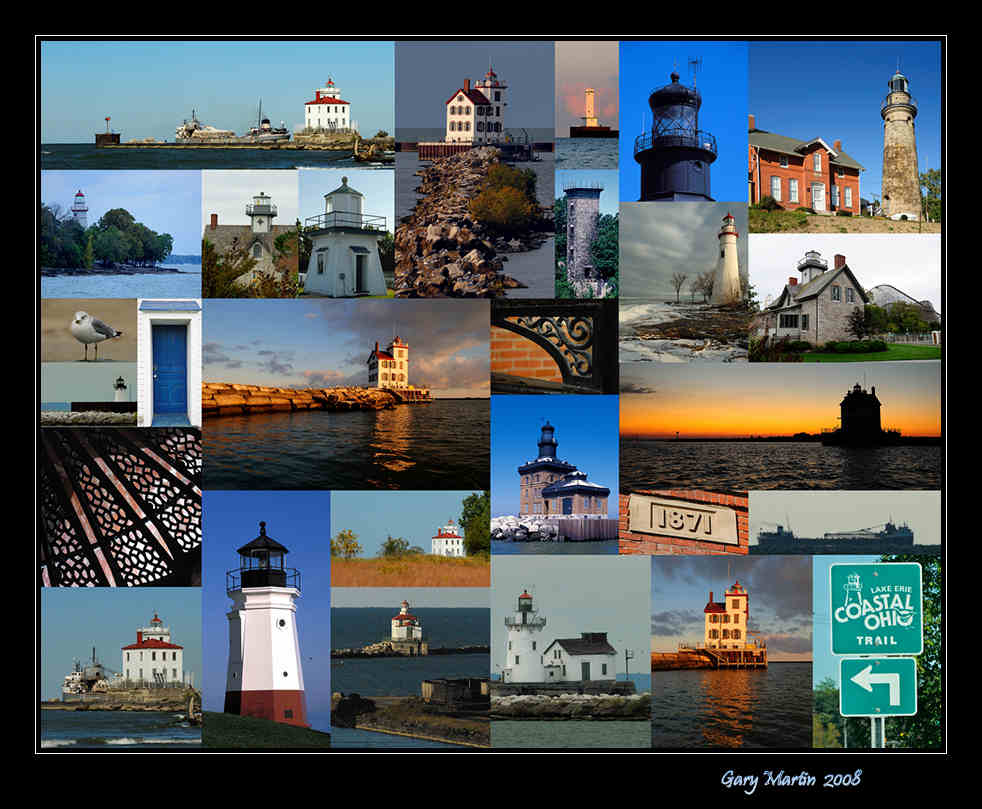 Below is a lettered version of the mosaic above. Many of these images will be relatively easy to identify. A few, probably, will be a bit more challenging. Those of you who would like to have a go at identifying these, feel free... post the letter and your guess as to the lighthouse corresponding to the image. Have fun...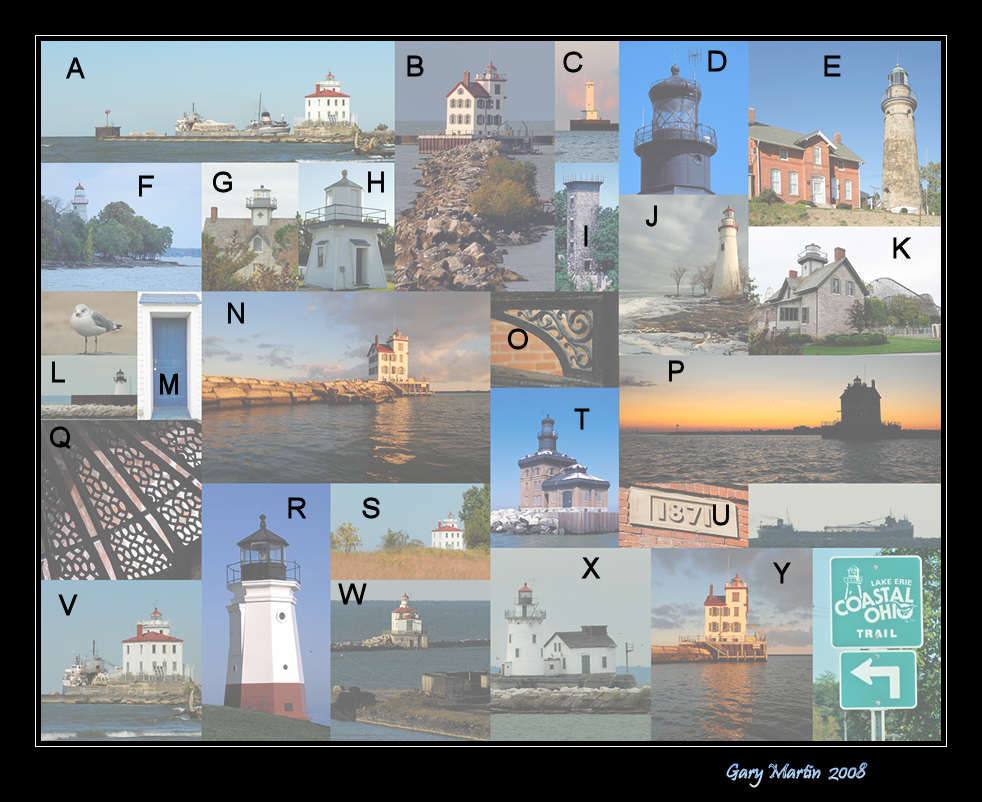 Guesses on the specie of gull are also fair "game"...