Last year I was asked to do a drawing of the Price's Creek Rear Range Light for an book by Cheryl and Bruce Roberts called "North Carolina Lighthouses....
A Tribute of History and Hope
."
The book was published last summer but that particular drawing was not used because of space-constraints.
It was an interesting project since there are no known blueprints on record and the only thing I had to go by was an old torn black & white photo that was taken
after
the structure had collapsed and existing foliage had grown up in and around the remains.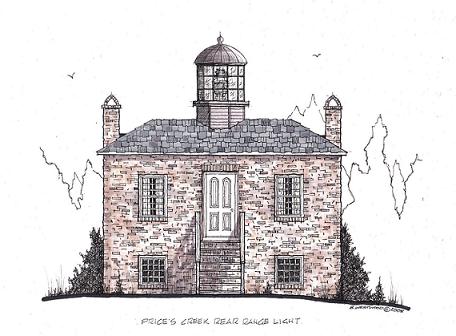 It will be shown on Stephen's site (beachbum) as soon as he has completed construction of the page. Hopefully, it will compliment the exceptional work that he has already done on Price's Creek.