Hi Frans ...
Im not technological in thought ... not much mathematical, either. My ignorance
made me wonder what a
candela
was as opposed to
candlepower
. I
dont do conversions well, only that, after looking, it would appear 1 candlepower
is somewhat brighter than 1 candela ...
This is a rambling way of saying while I dont know the answer to the question, if
a somewhat brighter mind than mine is out there, which could be just about any
of you, would the "hyperradiant" monster lens that was used at Makapuu be a
match for question?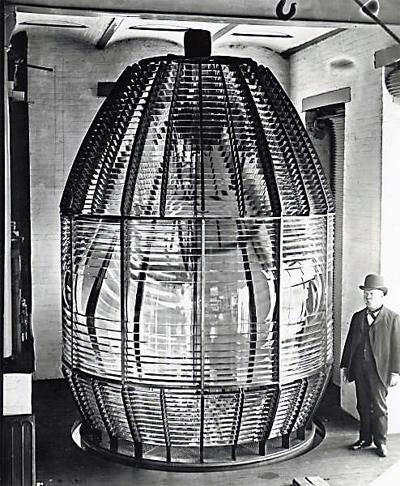 (Image from
Lighthousefriends
)