My friend Gary Martin was kind enough to host some photos of my most recent Michigan family adventure for me so that I can share them with the group. Thanks, Gary!!!!!
After stopping off in St. Joe to visit Gary's exhibit at KRASL (most definitely worth the detour!!) we headed to South Haven for my first glimpse of the pier light there. She might be small, but she's weathered some terrific storms! On this day that wasn't necessary. Seas were just a bit rough because of the wind, but it was still a gorgeous day.
The following we we decided to head north to the Silver Lakes area and take a Mac Woods ride on the dunes! I can't remember when I've had so much fun! It was a cross between an amazing sightseeing tour and the best roller coaster ride I ever experienced! I can't wait to go back and do it again.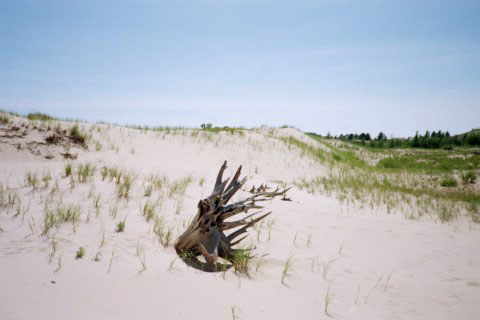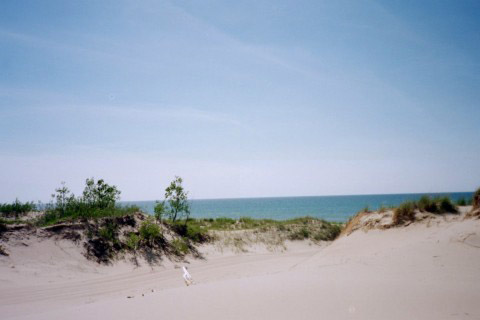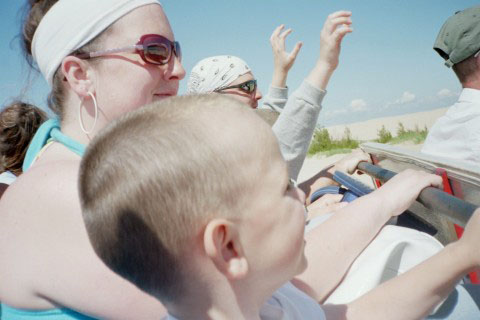 The little guy didn't want to get on the truck at first, but then didn't want to get off of it when the tour ended!