I got started going through my slide files looking for a specific image to fill an order for a client of Waterfront Framing and Fine Art who I've supplied prints to for many years. While I was digging in the slide files for St Joe, I decided to scan some images that I've never scanned before and to do some printing. That said, it only seems appropriate to share a few of the slides I've selected to scan here.
Shooting St Joe at sunset in September is one of my favorite times to shoot those lights. At that time of year, it's fairly easy to position yourself to shoot as the sun sinks between the inner and outer light as it dips into the waters of Lake Michigan.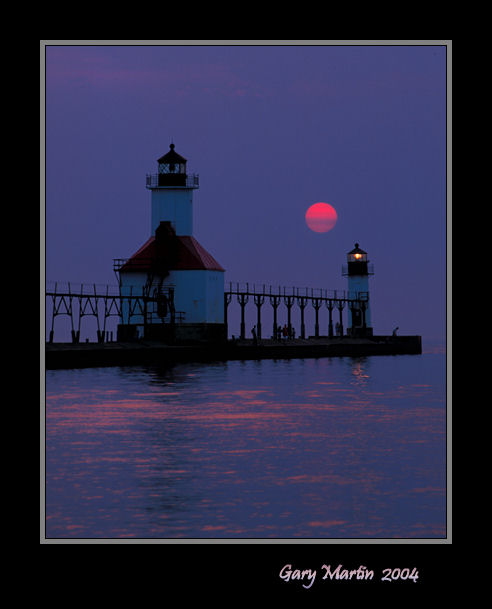 The image was shot on Fuji Velvia professional slide film, which I still prefer to use for my low light photography. It was interesting to note that the color of the sinking orange ball of the sun on the waters of the lake was only only one slide. The slides shot immediately before and after this one showed only the barest traces of color on the water. The timing differed by no more than +/- about 2 min in case you're wondering.