The Dossin Great Lakes Museum, a location of the Detroit Historical Society, is a museum on Belle Isle, the Detroit city owned park/island in the middle of the Detroit River. It's a smaller museum, only open on the weekends, and perhaps most famous for the Gothic Room that came out of the City of Detroit III when she was scrapped in 1956.
Anyway, their current exhibit,
L is for Lighthouse
, while basic in its presentation and interpretation, offers a rich selection of photographs and artifacts. The display cases hold several USLHS items on lone from Jeff Shook, and the photographs in the exhibit included clear, up close shots of the former structure of the Windmill Point Light in Detroit that I have never myself seen before. The museum itself also houses a large collection of Fresnel lenses, with a beehive Third Order, both beehive and bulls-eye Fourth Orders, a single direction bi-valve lense, a range light bulls-eye lens and several lens-lanterns. However, perhaps the most interesting exhibit in the current exhibit is the actual crib model that was made during the planning and pre-construction of the Spectacle Reef Light. The very same model from the 1893 Columbia Exhibition in Chicago.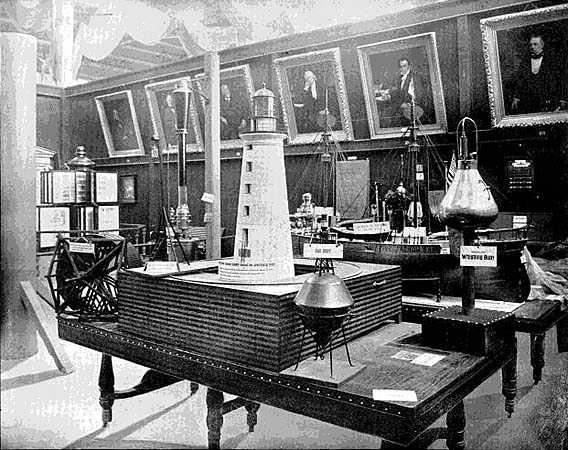 Link to the exhibit at the Dossin:
http://www.detroithistorical.org/main/d ... .aspx?ID=7