I got these shots last year and earlier this year using a kite to fly the camera.
This lighthouse is fairly new. Probably less than ten or fifteen years old. Built just south of the border. I'm not sure what it's marking, as the coast is straight and apparenyly hazard-free there. Maybe Mexico built it to mark the International Border. Who knows?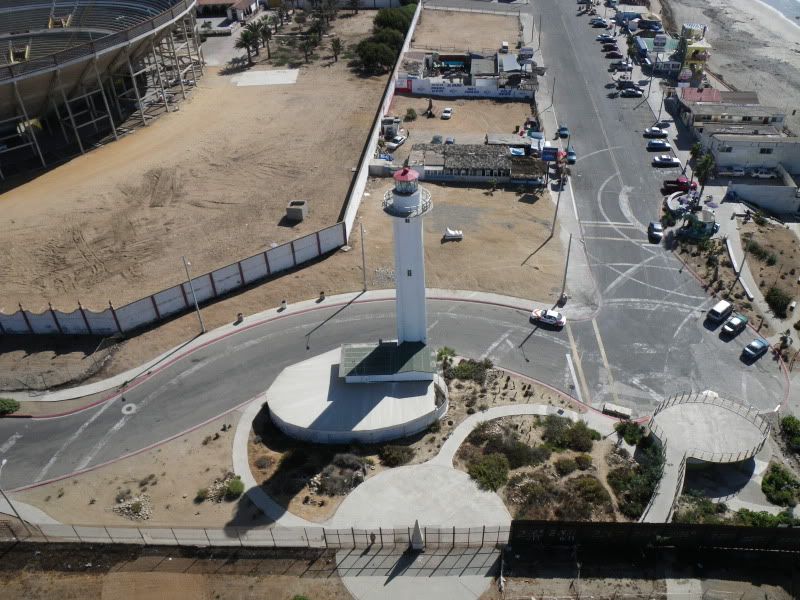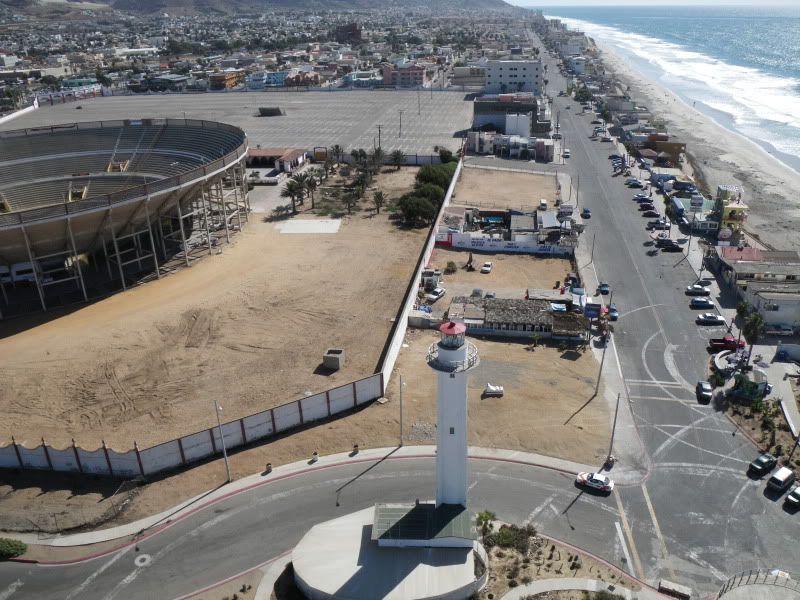 The lighthouse is very close to the U.S. border, the actual border is the line of pilings leading out into the ocean:
They couldn't have built the lighthouse any closer to the U.S.: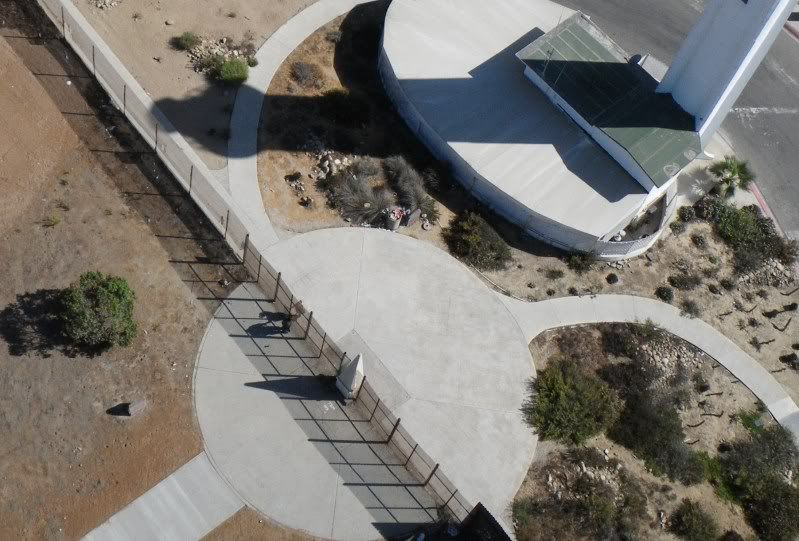 ( actual border is the fence between the two people - one a lady in Mexico, the other a U.S. Border Patrol Officer - shadow is of the lighthouse )
Next to the lighthouse is a bullring, Plaza Monumental ( Bullring by the Sea ):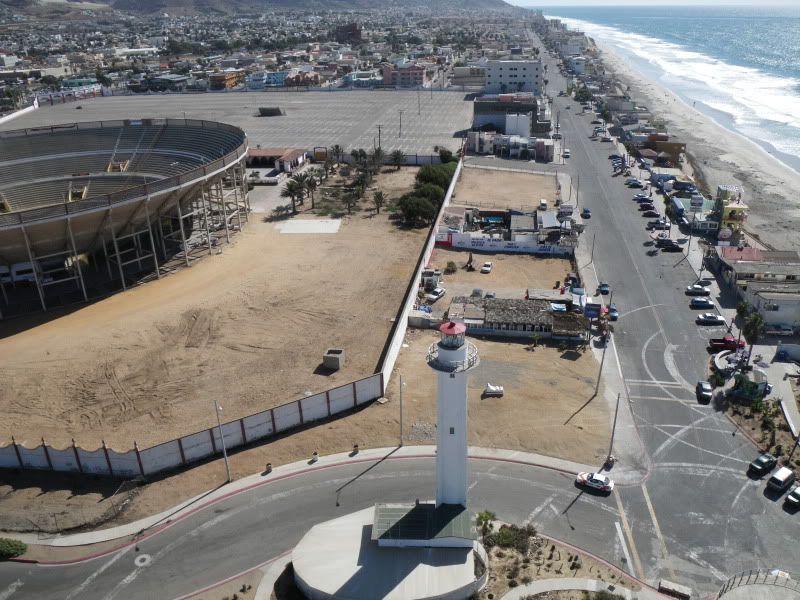 It too is as close to the border as possible.
This proximity to the border is good for me, as I could stay in California and take aerial photos of Mexico by flying my kite from Border Field State Park ( right on the border, hence the name )
On June 27th, the bullring celebrated it's fiftieth anniversary:
I had to get shots of that.
I could hear their music and smell their food, but for one Border Patrol Officer, I had the entire American side to myself.
The border: