I shot the Ram Island Ledge lighthosue several times when I was at Portland Head the other week. One of those times is shown in the first image... in the early morning sun maybe 30 min after sunrise.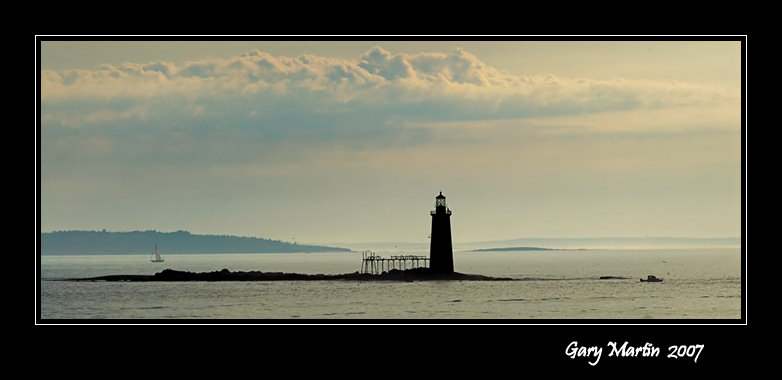 This was shot with a shorter focal length lens although I don't remember off the top of my head what the focal length actually was. In any case, you can see most of the ledge as this image was shot near low tide.
On another morning when I shot Ram Island Ledge, the marine layer was coming in. This was shot at 900 mm on a tripod and has an almost menacing feel to the image that I rather like...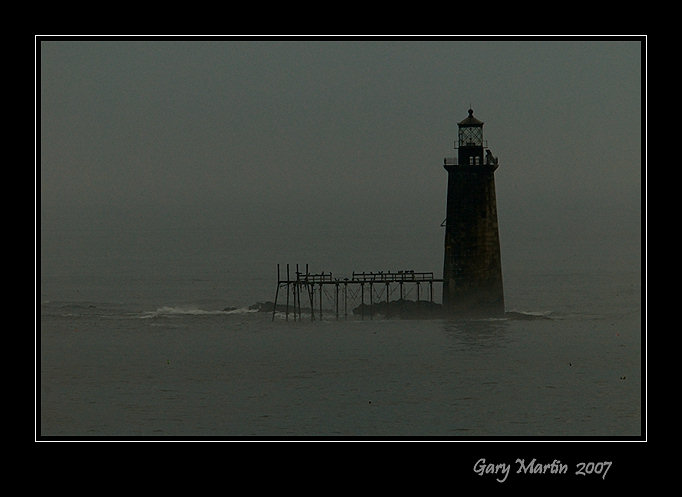 The second image was also shot fairly close to high tide for what it's worth.