Hi everyone.
I'm Dave. I live in Southern California.
I got these shots last July using a kite to fly the camera. ( I'm in both photos )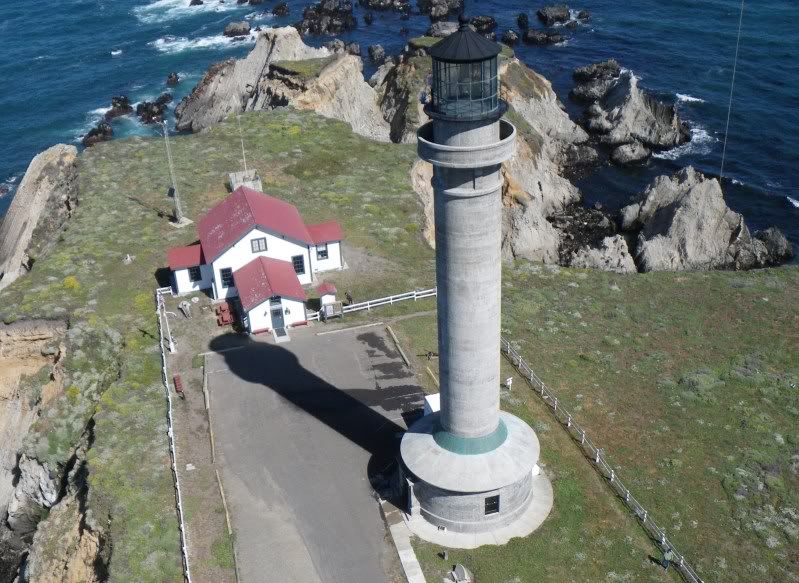 I thought it would be fitting for my first post on here to be of the first lighthouse I visited. I got these shots on my third visit to Point Arena.
I have more aerial pictures of other West Coast lighthouses, all of them taken by the kite-lofted camera. I'll be breaking them out periodically.