I got these shots of the Cape Blanco Lighthouse ( Port Orford, Oregon ) on a beautiful morning in August. I used a kite to lift the camera.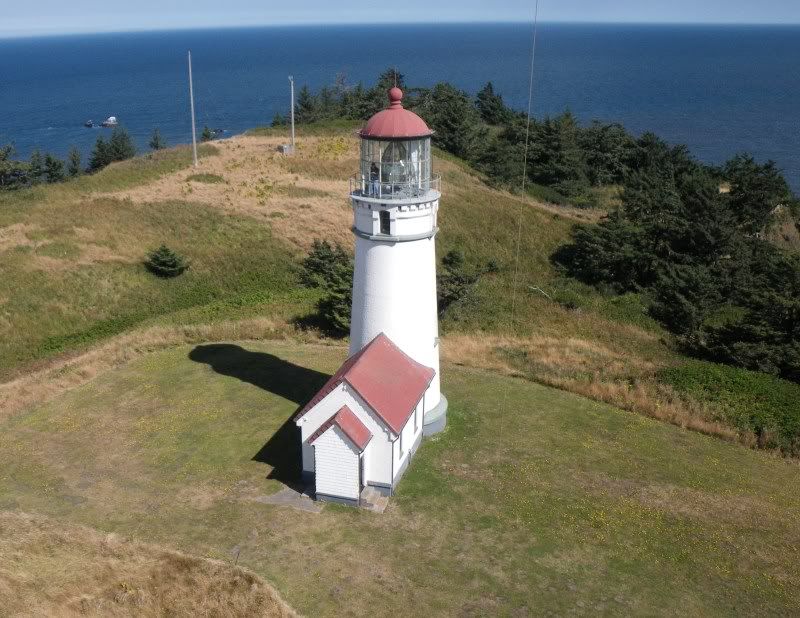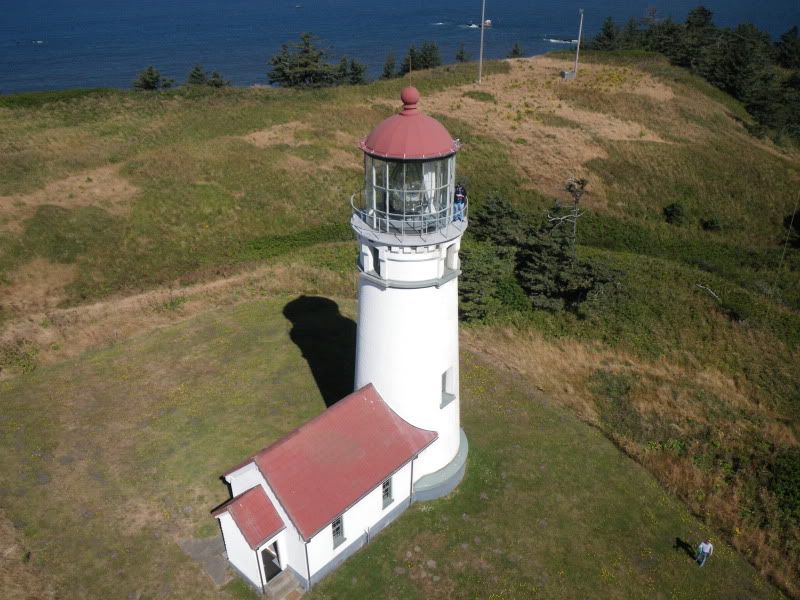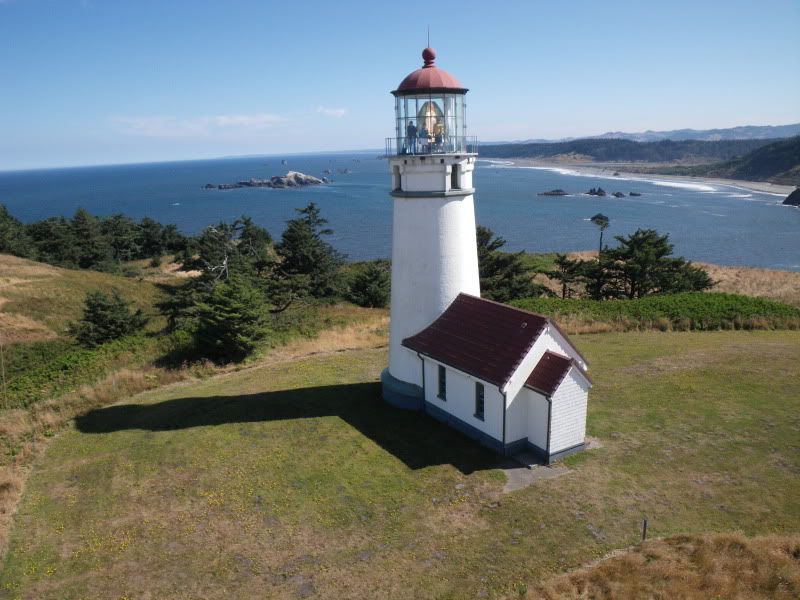 A beautiful example of a Second Order Fresnel: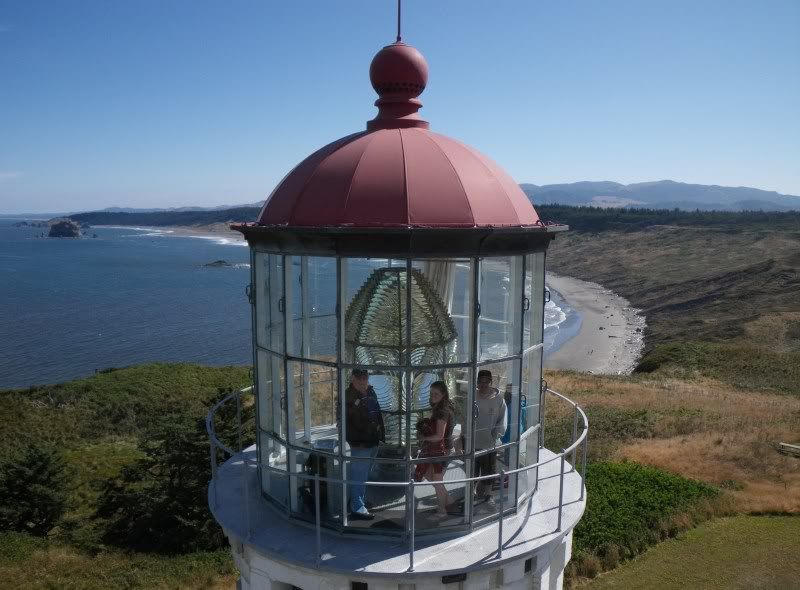 That's a brand-new, 3/8" copper roof.
This was my third trip to Cape Blanco, over four years, and the first time I was able to get photos. The weather here, even in summer, can be rough.